The Sun Shall Be Turned Into Darkness
---
Bible prophecy is being fulfilled before our eyes in this generation as fires burn out of control around the globe!
Bible Prophecy
Fire is described in the bible as one of the signs that will occur in the earth before the second-coming of Jesus.
Throughout 2020, fires have been burning at unprecedented levels across the planet with smoke clouds visible from space.
The book of Joel declares the following:
30 And I will shew wonders in the heavens and in the earth, blood, and fire, and pillars of smoke.
31 The sun shall be turned into darkness, and the moon into blood, before the great and the terrible day of the LORD come.
Joel 2:30-31
Oregon Fires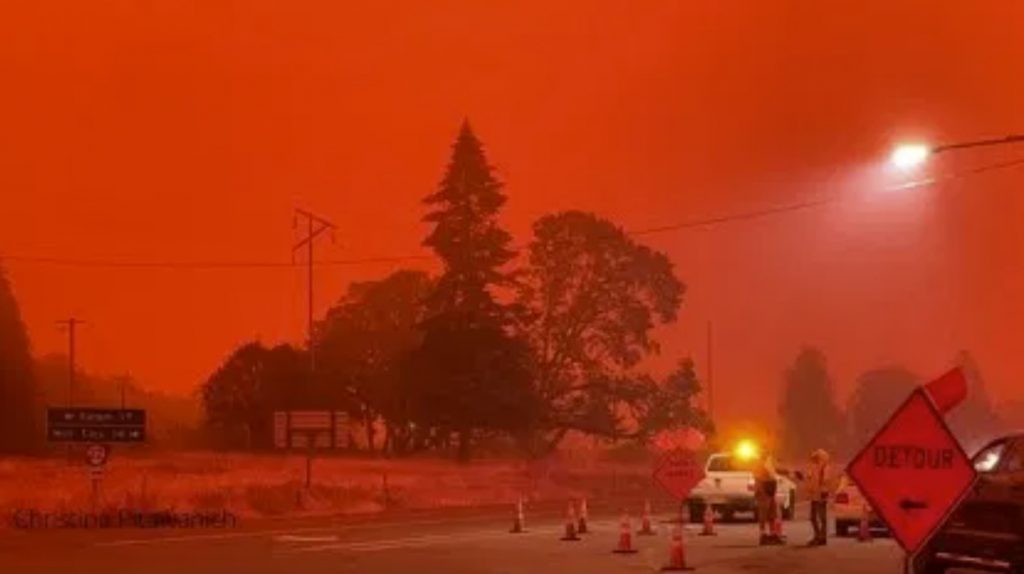 Sky turns blood red at noon in Oregon.
A recent article posted on 9th Spetember said: "And the wild-land fires burning in Western Oregon are so apocalyptic that skies are turning blood red and the area is dark from the smoke, in the morning, at noon and during the whole day." (Read the article for yourself.)
This is just one example of many articles, news reports and videos that talk about fires burning out of control around the globe.
Advice For The Church
The book of Joel offers the following advice to the church:
13 Gird yourselves, and lament, ye priests: howl, ye ministers of the altar: come, lie all night in sackcloth, ye ministers of my God: for the meat offering and the drink offering is withholden from the house of your God.
14 Sanctify ye a fast, call a solemn assembly, gather the elders and all the inhabitants of the land into the house of the LORD your God, and cry unto the LORD,
15 Alas for the day! for the day of the LORD is at hand, and as a destruction from the Almighty shall it come.
Joel 1:13-15
Tim Simpson
14th September, 2020
#ChristianDogWalker