About ToDoBible.org
---
Dedication
This website is dedicated to the glory of the Lord Jesus Christ.
Welcome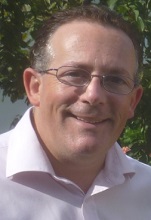 Hello, my name is Tim Simpson from Telford, England. Thanks for visiting ToDoBible.org today.
This website is all about the practical application of the Holy Bible in daily life. It also documents my on-going journey as a disciple of Jesus Christ.
My Bible Study
In studying the Holy Bible I desire to:
Learn what God has done for us.
Learn how God wishes us to live our lives as Christians and how He empowers us to do so.
Understand the true meaning of God's Word.
Learn more about God's character.
Learn more about the Holy Spirit.
Understand the facts and promises stated in the Holy Bible.
Grow in my relationship with Jesus and be taught by Him to become more like Him.
Understand my true identity in Christ.
Gain wisdom and greater spiritual maturity.
Increase in boldness for the gospel.
Play my part in God's plan for the body of Christ.
Witness the miraculous power of the Holy Spirit working in the world as I live each day to fulfil God's plan and purpose for my life.
Share my learning and the good news of the gospel with others.
Live life abundantly as Jesus promised!
Resources
The following resources are available on this website:
King James Bible
Bible ToDo Lists
#ChristianDogWalker Blog
Thanks
My sincere thanks and on-going deep gratitude go the following people and organisations:
To the Trinitarian Bible Society for providing the electronic text of the King James Bible. Every effort was made to programatically verify that the bible text contains no mistakes following the repagination and conversion of the text to the HTML format used on this website.
To the Billy Graham Evangelistic Association for providing free resources, training and inspirational films to churches.
To Samaritan's Purse International Relief for taking the love of God and the gospel of hope to people across the globe in times of crisis.
To the Blue Letter Bible Institute for providing such a vast library of excellent free bible study resources and tools which have been such a great help to me in my personal bible study for ToDoBible.org.
To Todd White and everyone at Lifestyle Christianity for the awesome encouragement to share Jesus everywhere every day and for the inspirational documentaries, training videos and testimonies.
To Darren Wilson and everyone at WP Films for your awesome and provoking films and for the book Filming God. I really enjoyed following the behind-the-scenes making of Holy Ghost and seeing the impact the end product had on family, friends and work colleagues. These are must watch films!
To Curry Blake and everyone at John G. Lake Ministries for the excellent resources including the Divine Healing Technician Training Course. I have witnessed miracles of healing as a result of praying for people and I know it wasn't me that did it! Glory to Jesus! Yay!
To Joseph Prince Ministries for excellent bible teaching, inspiring testimonies and great books. Preach it Pastor Prince! You have a "good Amen" from me.
To Amir Tsarfati and everyone at Behold Israel for excellent bible prophecy teaching, DVDs and videos. Really enjoyed the "Days of Ezekiel". Have a list of questions for next time I see you!
To our church (home from home): All Nations Telford
To our Life Group family.
To my amazing wife for so many reasons ...
To Jesus for laying down His life to save me when I was dead in sins and for giving me a hope and a purpose for my life. I have tasted and seen that the Lord is good!
Work In Progress
This website is a work in progress and is continually being updated as I progress and share more of my learning journey and revelation of God's Word.
I sincerely hope and pray that ToDoBible.org blesses and encourages you.
Please visit again soon.